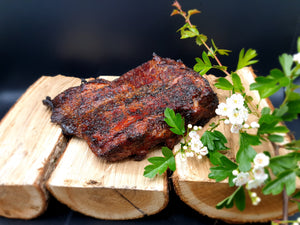 10 Hour Smoked Pastrami
6 Hour Smoked Pork Ribs
Oak Smoked Chicken Breast
Steak Cuts
Subscribe For Discounts
Nothing but Discounts, straight to your inbox
How Delivery Works
We offer next day delivery on all orders placed Monday - Thursday, our cut off point is 12pm on Thursday.
We send deliveries in insulated boxes that keep products chilled for 48 hours.
If you need to change a delivery date, you can contact us and let us know when you would prefer it to be delivered.